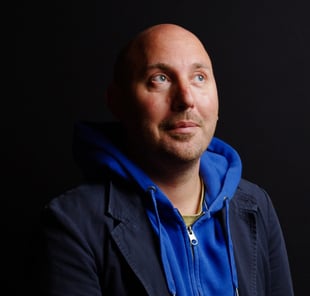 ANIMAFEST PRO | PRESENTATIONS AND LECTURES
Nicolas Grivel: How to build a portfolio and how to be visible for the recruiters and the key persons in animation
08/06 FRI 10:30 h TUŠKANAC
In English, free admission.
The lecture will focus on how to build a portfolio online (what are the mistakes to avoid), then how to make this portfolio visible to recruiters (or key people of the animation industry), how to approach the recruiters, if you do not feel comfortable about it, what are the good and the bad points of having an agent?
The workshop will end with how to manage a career in animation. My main goal is to show that thanks to the "globalization", Croatian artists can work everywhere and/or bring their own story around the world.
Thanks to his experience as a scout for the animation studio Laika, Nicolas Grivel will bring key information for the audience (from students to professional animators). He is a literary agent for comics and graphic novels and he is also scouting artists for various animation studios.
Born and raised in North-Eastern France, Nicolas Grivel is a literary agent (Nicolas Grivel Agency). He began his publishing career in 2003 as a senior editor for Pika (publisher of manga – Hachette France). He now owns an agency specialized in the sale of rights (paper, digital and media) of bande dessinée, comics, graphic novels in creation and in translation around the world. He has sold in English graphic novels Ariol by Emmanuel Guibert and Marc Boutavant, Today Is the Last Day of the Rest of Your Life by Ulli Lust, Sam Zabel & The Magic Pen by Dylan Horrocks, The Realist by Asaf Hanuka, Jim Curious by Matthias Picard, Ghetto Brother by Julian Voloj and Claudia Ahlering, Climate Changed by Philippe Squarzoni, A Game for Swallows by Zeina Abirached, An Iranian Metamorphosis by Mana Neyestani, First Man by Simon Schwartz, Peplum by Blutch, Incidents in the night by David B., etc.
The goal of Nicolas Grivel Agency is to represent and to push demanding works which make the readers think. Nicolas is casting a wide net for all kinds of graphic stories. He is also scouting comics and artists for the American studio Laika as well and teaching in two French universities and doing lectures in various universities or events such as Beijing Film Academy, Hanghzou Festival, Ligatura (Poznan), Budapest Book Fair, Warsaw Book Fair, etc.