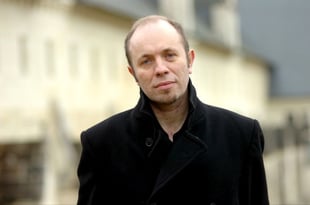 ANIMAFEST PRO | ANIMAFEST SCANNER VIII | SIMPOZIJ O SUVREMENOJ ANIMACIJI | Panel 1 – ANIMATION AND THE LIVING: How Animated Films Can Invite Us to Rethink Our Relationship with Biodiversity
KEYNOTE: Is the Animal a Human Like the Others? A Reflection on Animation and the Living - Xavier Kawa-Topor (Animafest Award for Outstanding Contribution to Animation Studies)
KEYNOTE
08/06 TUE 10:10-10:55, Kino Tuškanac
A recent scientific study(1) of natural backgrounds in Disney and Pixar productions over 70 years has revealed a trend towards the depletion of biodiversity on screen. As more and more people live in cities and children grow up "ex natura", the media and animated films in particular play an important role in the surrogate experience of nature and in the cognitive development of individual relationships with it. "In this context", the researchers explain, "the fact that nature is represented with less complexity and realism in terms of biodiversity calls into question the future involvement of young generations in environmental issues". From this observation, it is possible to re-interrogate, since its beginnings, the animation cinema to show how, from the animal fables of Ladislas Starewitch to Betty Boop of Fleischer Studios, it is the heir of a system of anthropocentric representation which testifies of a "domesticated" vision of nature. By focusing on the representation of animals, this conference will show how a paradigm shift is at work in contemporary animation and how films such as Isao Takahata's Pompoko (1994) and Michael Dudok de Wit's The Red Turtle (2016) are pivotal works in this evolution.
(1) Anne-Caroline Prévot, Romain Julliard et Susan Clayton, Historical evidence for nature disconnection in a 70-year time series of Disney animated films, 2014.
Xavier Kawa-Topor is a French historian, author and director of cultural institutions. In 1997, he joined the Forum des Images in Paris as director of educational action. In particular, he created with Ilan Nguyên the festival "Nouvelles Images du Japon" a pioneering event in Europe for the acknowledgement of directors Hayao Miyazaki, Isao Takahata and Kôji Yamamura. He also contributed to the rediscovery of the pioneers of animated cinema such as Ladislas Starewitch and Émile Cohl. In 2005, Xavier Kawa-Topor was appointed director of the Royal Abbey of Fontevraud (Heritage Site for Culture). The monument became an international writing and research residence for animation directors. To date, the Fontevraud residence has welcomed more than 300 directors from 40 different countries. In 2015, the project led to the creation of NEF Animation, a professional research and development platform for animated films. Trainer and lecturer at universities and art schools, Xavier Kawa-Topor has published numerous studies on animation cinema, including Stop Motion - un autre cinéma d'animation, Le Cinéma d'animation en 100 Films (co-written with Philippe Moins), Michael Dudok de Wit, le cinema d'animation sensible (with Ilan Nguyên), Cinema d'animation – au-delà du réel published by Capricci (2016 & 2020). He is the co-founder and the editorial co-director (with Marcel Jean) of the magazine Blink Blank, la revue du film d'animation.