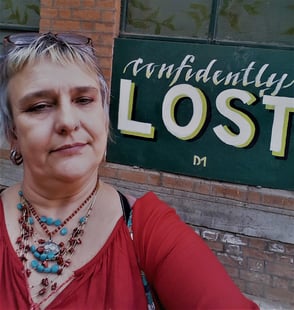 ANIMAFEST PRO | ANIMAFEST SCANNER V | ANIMAFEST SCANNER V - Panel 4: Slobodna animacija
Priče koje uvlače: rukom crtana estetika u hiperdigitalnom svijetu od 360 stupnjeva – Millie Young (Mahidol University International College, Thailand)
How can we move the aesthetics and qualities of the traditional hand drawn animation into the realm of the 360o Projection Paradigm? As an independent animation practitioner and educator, I am fascinated by the storytelling opportunities that the emerging technology for Virtual Reality and 360o projection mapping offers story tellers, in particular for 2D animation, as this is my field. BUT am I barking up the wrong tree?
Focusing on the traditional hand drawn techniques of 2D animation storytelling, where there is the potential for animation to work through fabrication, metaphor and the very medium to project the narrative messages. The discussion will explore if the traditional and the emerging technology can converge to create a more visually diverse and narrative driven structure in the immersive experience.
Through analysis of Joanna Quinn and Koji Yamamura for their storytelling in pencil; Glen Keane (with support from Google Spotlight) and Bill Plympton (in residency at School of Visual Arts (SVA) MFA Computer Arts)–both famous for their drawing skills, but who have begun to explore the crossover into VR; and the projection mapping practitioners William Kentridge and Dandy Punk who have explored animation in projected performance with experimental visuals and storytelling techniques. This research aims to identify the structures and strategies present in conventional animation film narrative theory used by the animators whose very process and practice emphasizes the hand drawn, and that combine with the emerging film syntax and grammar for the 360o/VR to suggest a pathway for further inquiry.
Millie Young is an independent animator, teaching animation in the UK and Thailand for 26 years. Currently she is a lecturer in Animation at Mahidol University International College, attending and presenting at international conferences on aspects of animation storytelling and Thai animation. She is a PhD Design candidate at Silpakorn University studying narratives in 360o. Millie lives in Ayutthaya where she creates works about mahouts and elephants.