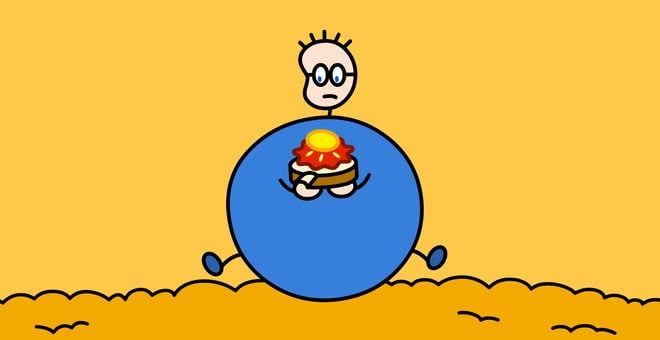 Tom wird dick / Fat Tom
Andreas Hykade
Germany / 2004 / 5' 0''
Projections

Buy tickets
Thursday, 06. 06.,
Kinoteka, 15:30 h
Saturday, 08. 06.,
Dubrava Cultural Centre, 11:00 h

Buy tickets
Saturday, 08. 06.,
Kinoteka, 16:00 h
Saturday, 08. 06.,
Centar KNAP, 17:00 h
Synopsis
Miller indisputably had good intentions, but a whole stack of bread and strawberry jam and honey turned Tom into a fat ball. What now? Fortunately, the crocodile and his unbeatable fitness program can help! Is Tom going to be a thin athlete craving bread again?
Andreas Hykade was born in the summer of love in Altötting, center of the Holy Mary cult. Since he's been a grown-up, he's created animated films for grown-ups. Now that he's a father, he creates animated films for children as well. He is also the director of Animationsinstitut at the Baden-Württemberg Film Academy and Conference Chair of FMX.