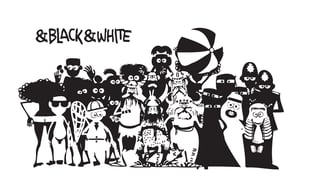 ANIMAFEST PRO | PRESENTATIONS AND LECTURES
Amulet Studio: &Black&White
07/06 THU 18:00 h FRENCH INSTITUTE MEDIATHEQUE
07-09/06 THU–SAT 12:00–21:00 h TUNEL GRIČ
In English, free admission.
&Black&White animated series presentation. The plot of each episode is taking place in a 90 second frame in real time, in which we follow characters in different geographical sites and different historical periods. The idea is to stimulate the visualperception development in children and create room for specific design solutions and original humor.