"Stranac" u mojoj glavi / "The Stranger" in my Head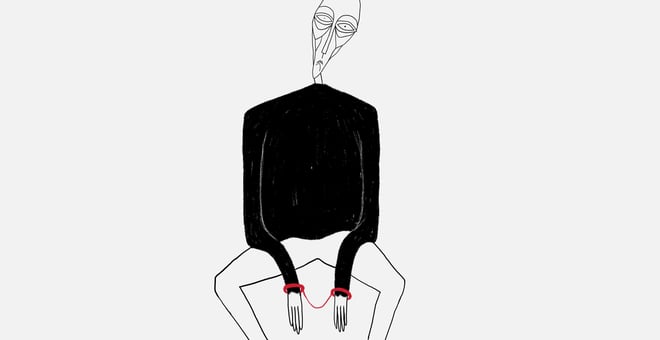 "Stranac" u mojoj glavi / "The Stranger" in my Head
Petra Balekić
Croatia / 2017 / 4' 26''
Projections
Wednesday, 07. 06.,
Europa Cinema, 11:00 h
Thursday, 08. 06.,
Tuškanac Cinema, 17:30 h

Buy tickets
Saturday, 10. 06.,
Europa Cinema, 13:00 h
Synopsis
The film is a kind of reconstruction of the book I've read 12 years ago. I remember mostly the way it made an influence on me and the atmosphere it created, but when it comes to caracters and action in the book there are left only fragments. So I tried to put those fragments into some context in this short animation.
Petra Balekić (1989, Đakovo) graduated from Graphic Arts Department in 2013 as well as from Animation and New Media Department in 2017, both at the Academy of Fine Arts in Zagreb. She is a member of HDLU Zagreb. She has had four solo exhibitions and took part at three short film and animation festivals. She got two awards at the Encounters Film Festival in Bristol in 2016 (DepicT! competition).