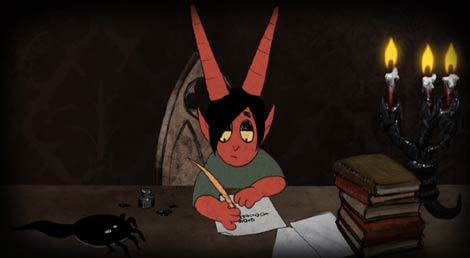 Sotonin sin / The Son of Satan
Marko Dješka
Croatia / 2012 / 10' 0''
Projections

Buy tickets
Thursday, 08. 06.,
Europa Cinema, 15:30 h

Buy tickets
Friday, 09. 06.,
Kinoteka, 22:00 h
Synopsis
A benign demon, deeply disappointed with his life in hell and his alcoholic father, decides one day to leave his home...
Marko Dješka directs and writes animated films and comic books. His student films Slaughtered (2010) and The Son of Satan (2012) won awards at a number of festivals. In 2016 he won the Oktavijan critics award for his animation Ghost Town. He is one of the founders of the film studio Adriatic Animation.